Working with high-quality German SEO content can boost your website to the top of google.de. Your German language customers will increase and so will your sales in Germany, Austria, and Switzerland. Are you interested, yet? I have compiled a content hub with input on German SEO for you.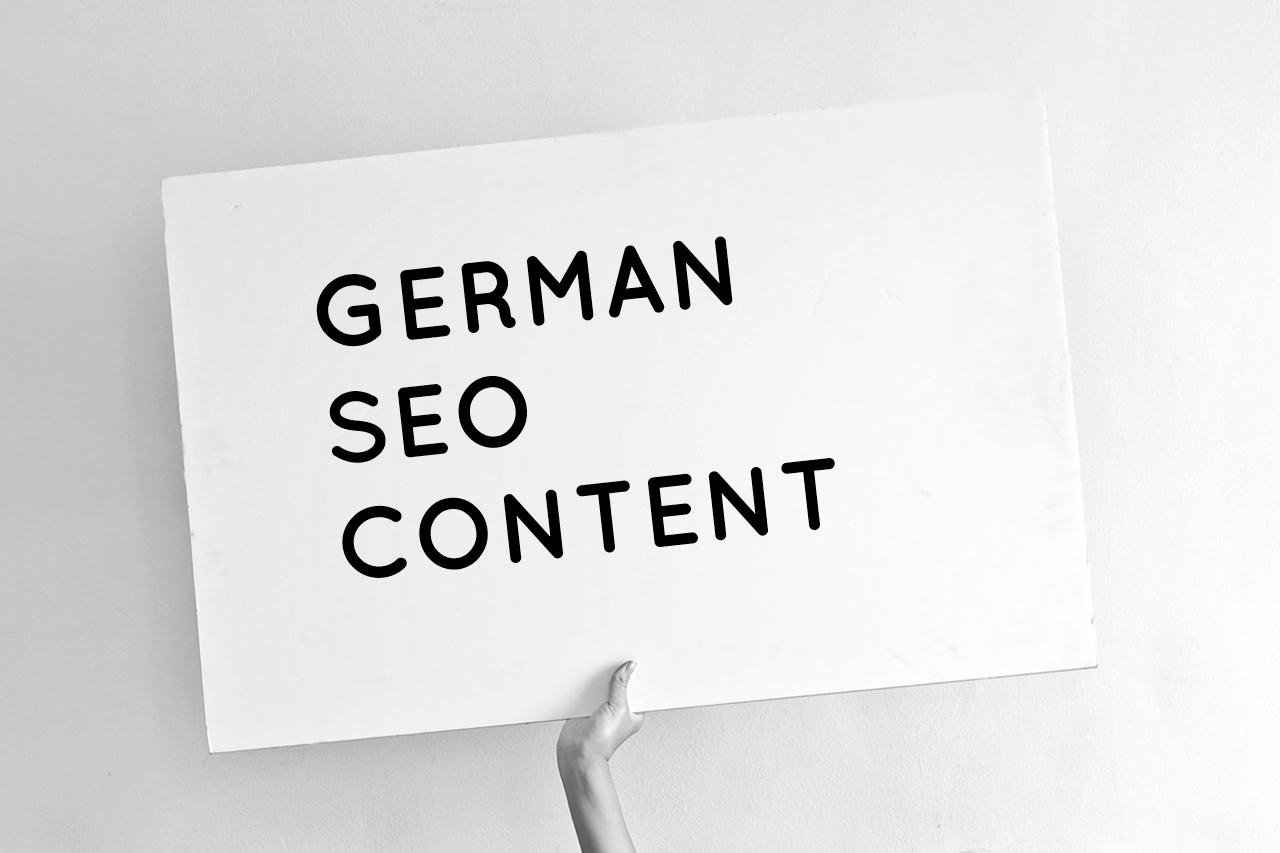 German SEO Content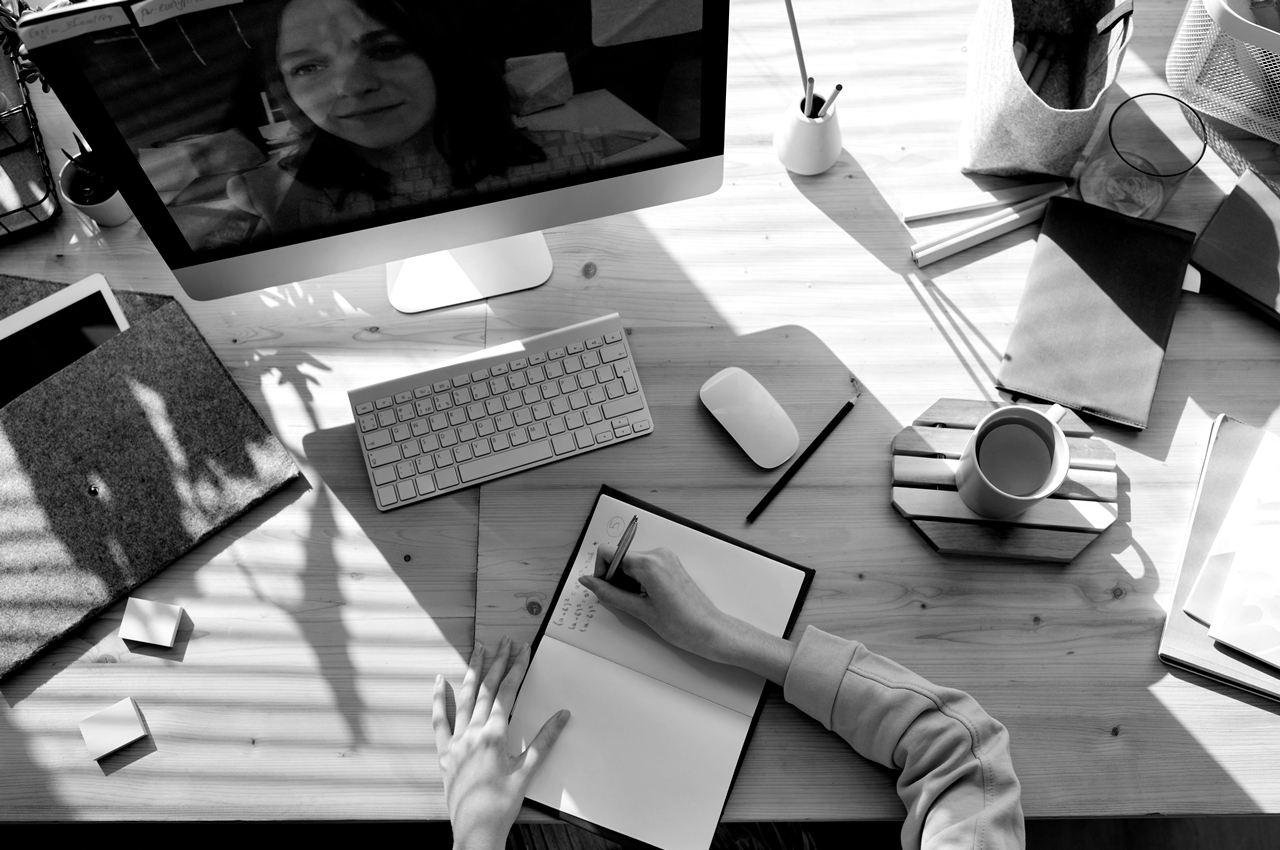 Consulting & Strategy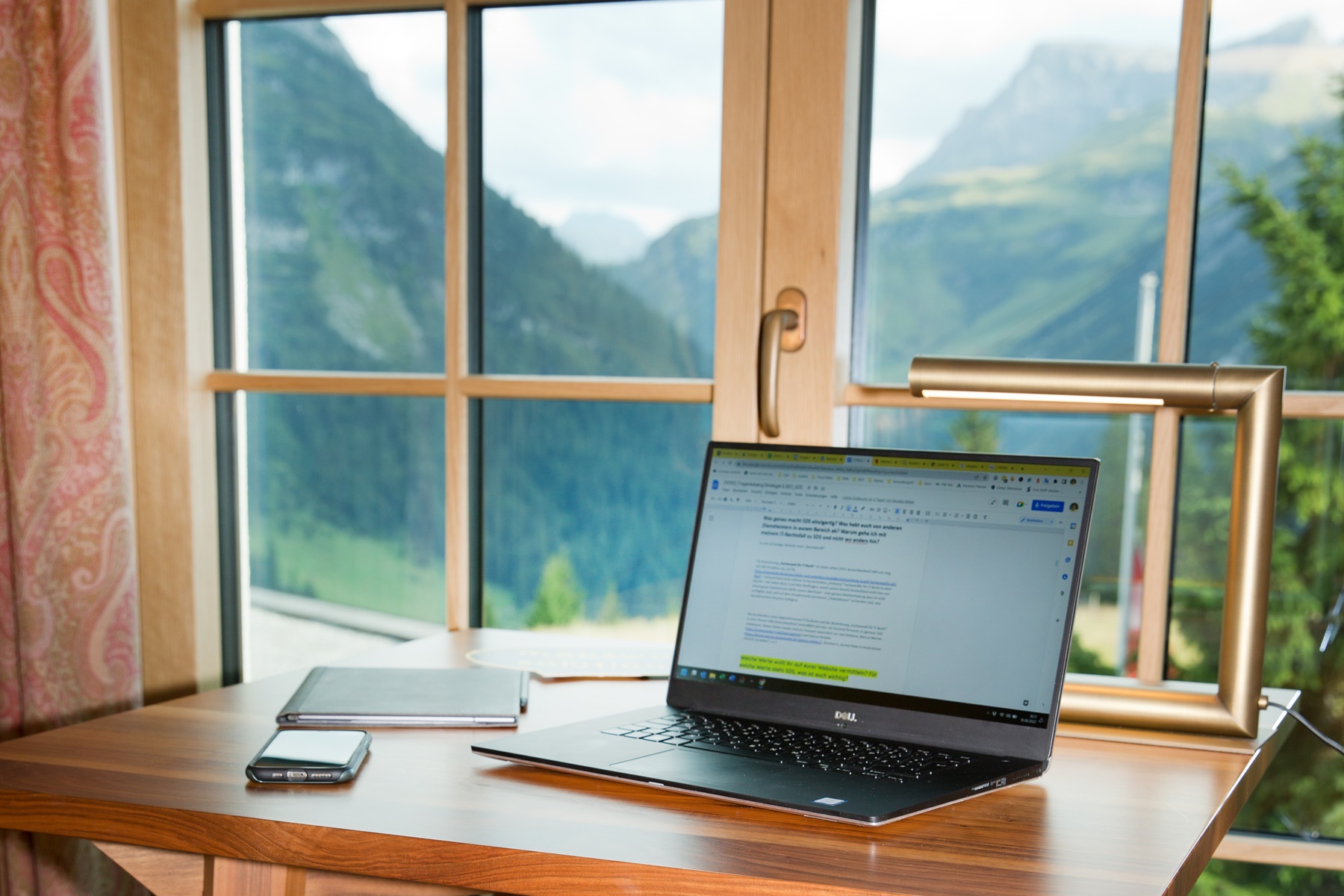 Travel
SEO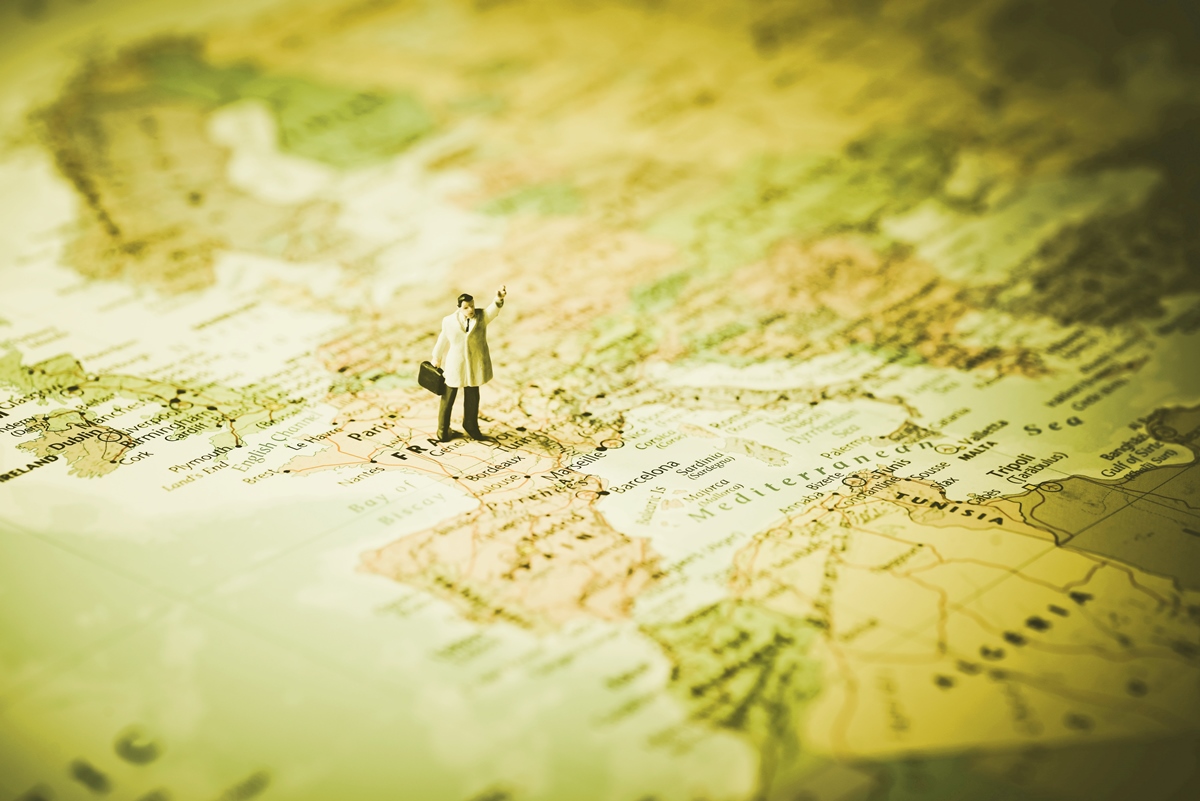 Translation & Localization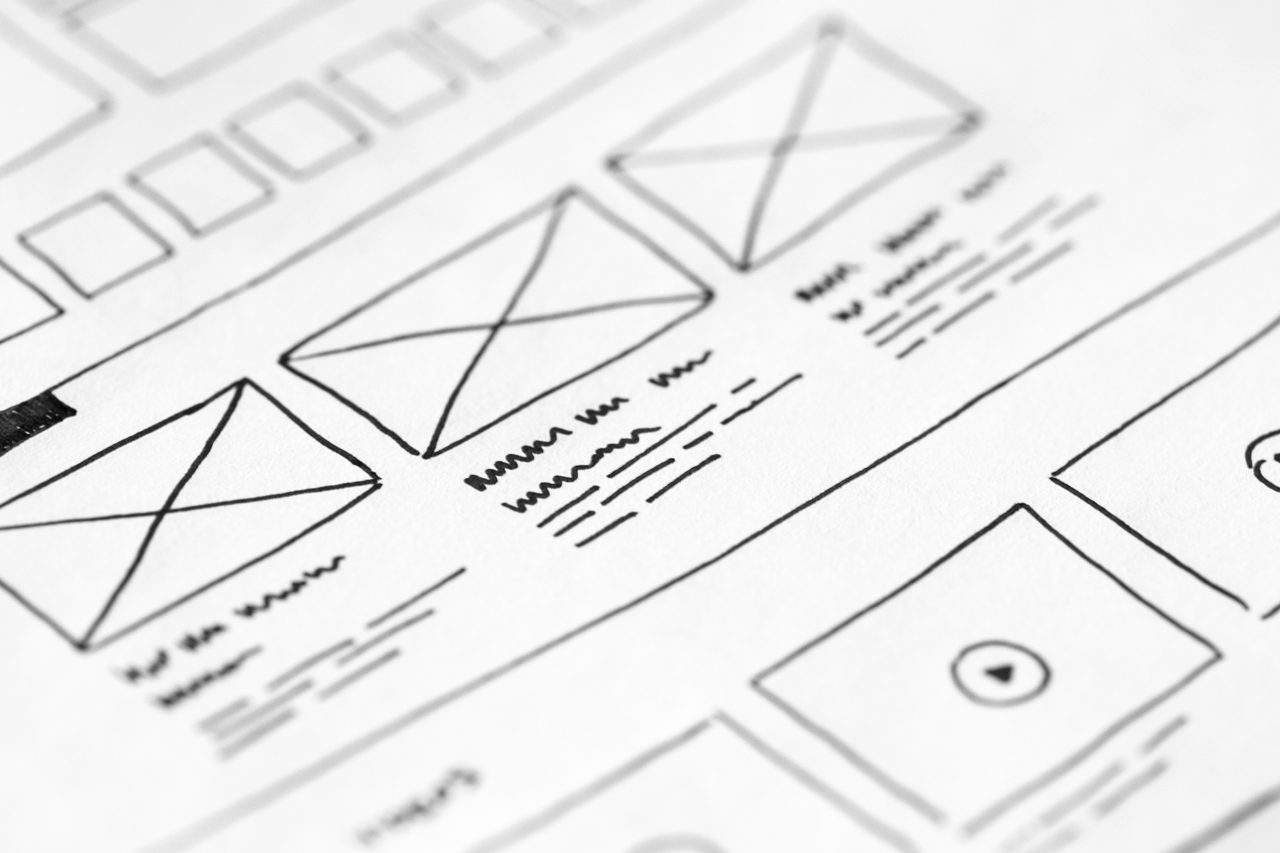 Copywriting & UX
German SEO Content
All you need to know about what defines good German SEO Content
Consulting & Strategy
How to rank well on google.de by using German SEO on your website
Translation & Localization
How you lead foreign customers to your website
Travel SEO
How travel SEO helps hotels and destinations to generate bookings online
Copywriting & UX
How quality German copywriting and UX writing make your website easier to use and read
What can German SEO content marketing do for your website?
Thanks to German content SEO, German speaking customers will find your website when they search for it or similar offers on google.de. If they then visit your page, they will find the exact information or products they have been looking for. Because you know your customers' search intent ‒ and give them exactly what they want.

So, what can German SEO content do for your company? You will get a higher click-through-rate (short: CTR), more traffic from actual prospective buyers, and increased profits.

Read more on SIO: In my blog post "SEARCH INTENT ‒ SEO'S SMART LITTLE BROTHER" you will get more input on how to make search intent work in your favor.
How does German SEO content marketing fit into my general marketing strategy?
Pretty well. Your general marketing strategy gives you specific goals and combines different marketing tools to achieve those goals. Does your strategy contain goals that are in any way related to the German online market? For example
–        more traffic for your German company blog
–        more hotel bookings from a German target group
–        higher market penetration for your website in Germany, Austria, and Switzerland
–        better visibility for your locations in German speaking countries (local SEO)?
 
In this case, I change my answer from "pretty well" to "You should definitely consider it".
Does German SEO Content Marketing improve my rankings only for google.de or also for other search engines?
Google (along with all the other search engines) is getting smarter and smarter ‒ not just in Germany but all around the world. This means that their algorithms are getting better and better at understanding what makes us humans tick.

Content that we, as humans, consider good, is therefore also increasingly considered good content by Google, Yahoo, Bing and others.

When writing German SEO content, I try to understand what people are looking for. And then give them exactly that: help, information, entertainment ‒ in short: real added value. This is why, as a German SEO writer, I dare say that websites featuring high-quality SEO content will rise in the rankings. With Google, just like with all other search providers.
What is a keyword?
A keyword is a word or phrase that you or your customers enter into a search engine.

Keywords can consist of one word e.g. "keyword". However, they can also be a combination of several words, numbers, and terms e.g. "find the right german keyword". Us SEO copywriters call these longer keywords "long tail keywords". Did you know that keywords can also consist of entire questions such as "What is the best German keyword?".
What are the benefits of a German keyword strategy?
SEO content marketing works strategically. It does so by using tools that recognize individual search queries by frequency and search intent.

For example: in 2022, 280 people per month searched for "german seo" worldwide. That are 270 more people than those who searched for "german seo writer". Although both keywords have a large intersection, you will reach a larger audience with the first one. Whether it reaches your target group or not depends on what you are offering. With a German keyword strategy, you can justify many of your Online Marketing decisions through numbers.

Let's face it: content production costs a lot of money. Do you want to leave your company's success to chance? Or do you want to know exactly how big your German-speaking target group is and what makes them tick?

Plus: one of the great bonuses of SEO-based content marketing is that you will always have great topics for your content production. As long as customers are searching for your products or services, you can provide them with content that offers them added value, thanks to a German keyword strategy.
What is an SEO content audit?
A content audit is part of content marketing and search engine optimization (SEO). It is the systematic analysis and evaluation of all content that can be found on a website.

The purpose of such a content audit is to identify content that could be better. And to then develop a strategy on how to improve this content.

Typically, companies conduct an SEO content audit when they are about to relaunch their website, switch to a new content management system (CMS), or when marketing managers are looking to increase the visibility of the website and drive traffic to the site.

Want to know more about content audits for SEO?: In my blog post "HOW TO PERFORM A SEO CONTENT AUDIT IN 3 ½ STEPS" I explain step-by-step how I evaluate website content.
How to check SEO content?
I usually perform SEO content audits in 3 ½ Steps
 
1.    Evaluate the current content 
2.    Identify and prioritise the next steps 
3.    Make an action plan
(3 ½. Put the results into action –>This step applies only, if my clients prefers to outsource this task.)
 
For more details on content audits for SEO head over to my blog post "HOW TO PERFORM A SEO CONTENT AUDIT IN 3 ½ STEPS".
What is Destination Marketing and why do I need it?
Destination marketing is about raising the profile of a specific geographical area or region. The goal is to celebrate all the wonderful and unique experiences a travel destination has to offer, and to make sure people know about it. 

By bringing visitors to a certain travel destination, villages, towns, and provincial governments can diversify their economies and raise their cultural profile.

SEO (Search Engine Optimisation) is a foundational step in all digital marketing. It provides an array of tools and methodologies to increase search engine visibility, drive traffic and engagement. 

If you are promoting a travel destination, you will need travel SEO and a dedicated content strategy.

To get more detailed info, read my blogpost "SEO Services for the Travel Industry: How to Get Found on Google".
Does a luxury hotel need SEO?
Luxury hotels need to be visible. In the old days, your hotel might have relied on word-of-mouth reputation and location. The solution was simple: keep being wonderful, do some print advertising, and make sure you had good signage on the main road.

Today we still want people to find your hotel, but the problem is increasing competition and online visibility. With solid travel SEO (Search Engine Optimisation) you can beat the competition, and make sure that your guests see your exclusive hotel when they type (or speak) a question into Google.

If you are a hotel and you are not doing SEO, you are invisible online. Let me help you to put your hotel on the (Google) map.

Read more about how I help hotels with their website in my article "SEO Services for the Travel Industry: How to Get Found on Google".
Do I need SEO for my travel website?
If you have a travel website and you are finding it difficult to generate traffic, you probably need a solid SEO strategy as a starting point. Without travel SEO, it is hard for guests and customers to find even the most beautiful website.

Travel websites solve problems: They make it easier for customers to find the original, exciting experiences they want from their holidays. Travel sites can be full of inspiring stories, remarkable venues and engaging images, but without SEO (Search Engine Optimisation) they are invisible online.

I can fix that with my travel SEO services.

In my article ""SEO Services for the Travel Industry: How to Get Found on Google" you will find more information about SEO for travel websites.
Why should I hire you as a writer for the German travel market?
Well, I am German (which has to count for something!) but, I write in English and German. I can describe the wonder of international travel destinations and luxury hotels for German speaking and international tourists. This dual perspective gives me a bit of an edge over other German SEO copywriters.

I could talk about how much I love to travel but that is not really the point. It all comes down to whether or not I can write what your guests want to read. The answer to that question is "I can!".
What is the purpose of travel writing?
Travel writing is actually not about travel. It is about two things. 

Firstly, travel writing is about emotions. Emotions are the foundation of experience. And experience is what drives people to travel. Travel writing is about appealing to the emotional world of your ideal guests. 

When travel writing is evocative it becomes effective. It needs to paint an exciting picture of time and place, of sensory experience and future treasured memory.

Secondly, travel writing is about using the right kind of words to drive the right kinds of visitors to your business. Google (and other search engines, e.g. Booking.com or Expedia) use text based algorithms to rank your business in search results. This is called SEO (Search Engine Optimization) and I do it for the German travel sector.

The idea behind travel SEO is quite simple: people go online to search for a travel experience. I make sure that your words are the most relevant, they visit your site, and a certain percentage of them will book a room or an activity with your business.

Read more about the workings of travel SEO in my blog post "SEO Services for the Travel Industry: How to Get Found on Google" to see what it can do for your hotel or travel destination.
What is an SEO translation?
An SEO translation is more than a 1:1 translation from the source language. It has to pay attention to factors like keyword density, the length of paragraphs and sentences, text structure, linguistic factors, and many others.

Keywords for search engine optimization (SEO) in particular are a prime example of content that cannot simply be translated word by word into a foreign language.

Instead of literally translating a website, for example, from English into German, it is important that an SEO translator adapts the SEO copy specifically to the peculiarities of their target countries.

Companies that want to be successful abroad should seriously consider SEO translating their websites. After all, they can only secure a top ranking in the search results of Google as well as other serach engines when they provide high-quality SEO translations.

Related to this topic: In my article "SEO-TRANSLATION – HOW TO ROCK (GERMAN) WEBSITE TRANSLATION" you will find more information about SEO translations.
What is the difference between a German SEO translation for your website and a "standard" translation?
A SEO translator handling your German website translation needs additional qualifications beyond mere language translation and localization: he or she should be well versed in the workings of Content SEO in German.
 
Therefore, when it comes to translating SEO content for multilingual websites and adapting search engine optimization requirements for new markets, you should always turn to a qualified SEO translator with a high level of SEO expertise.
 
In addition to translating the respective landing pages, good SEO translators also pay attention to the localization of keywords for your German SEO content. After all, search behavior differs considerably from country to country and from culture to culture. If your German SEO translator is aware of these differences, your website will then be easily found by German customers.

Read more: my blogpost "SEO-TRANSLATION – HOW TO ROCK (GERMAN) WEBSITE TRANSLATION" will help you to find the right kind of translation for your own web page.
Is it even profitable to get a German SEO translation for my website?
Counter question: Do you want your website to be found on Google by customers in Germany, Austria, and Switzerland? If so, using German website translation services by a SEO translator is a smart investment.

Once a professional German SEO translator strategically translates your website from English to German, this will increase traffic ‒ and thus your online sales.
Does SEO content marketing work in multiple languages?
Yes, bilingual or multilingual SEO content strategies are a great idea to make your website SEO-proof in different languages.

Therefore, if you want to expand to the German market, it makes sense to adapt your original keyword strategy and all relevant content to your German-speaking target audience. Make sure that you work with a native German SEO copywriter.

One more important thing: never translate your English SEO content 1:1 into German. Please remember that different cultures have different customs and preferences.

Also, keep the the aspect of SEO localization in mind. This way, your multilingual SEO copy will resonate well with your German-speaking customers in Germany, Austria, and Switzerland.

Read more: In my blog post "MULTILINGUAL SEO ‒ HOW TO ATTRACT INTERNATIONAL CUSTOMERS ONLINE" you can find more input on how to rank with a multi-language website.
How do Usability (UX) and SEO go together?
UX writing and SEO complement each other perfectly. Strategically planned SEO content brings customers to your website. UX writing guides them reliably through your website ‒ and if all goes well, they head directly to the shopping cart or your contact form.

Read more: In my blog post "UX-WRITING & MICROCOPY ‒ WHAT'S THAT?" you will get more info on how UX and SEO make for a strong website.
What advantages do I get from working with a native German copywriter?
Let me give you four good reasons why ‒ when in doubt ‒ you should prefer a native copywriter for your German content writing:
 
1. Tone of voice: A native German copywriter knows how to address your German target audience. "Du" or "Sie", first name or last name: if used incorrectly, your target audience might feel somewhat confused or even offended. When you want to sell something, the right form of address is the key.
2. Subtleties: The German language is riddled with similar terms. Even terms listed as synonyms are not always one hundred percent identical. A native German content writer is more likely to know which one is actually used by your target audience. This is particularly important in terms of search engine optimised (SEO) copy.
3. Cultural knowledge: Perhaps your online shop has a Mother's Day special offering selected products at a reduced price. In other countries such as Germany, however, Mother's Day might be celebrated on a different date. In this case, it might be a good idea to postpone the discount promotion. A native speaker is an expert in cultural peculiarities and can give you valuable tips.
 
And that's not all. Humor in particular can be very culture specific and, thus, tricky. You would not want to sound obnoxious or arrogant or weird. Only a native copywriter from Germany will be able to correctly adapt the effect a piece of content has on your German-speaking target audience.
 
4. Grammar, grammar, grammar. German grammar (as grammar in a multitude of languages) can be learnt up to 99% ‒ the rest is feeling for language. This is a native speaker's gift. (You will see what I am talking about if you are an English native speaker reading these lines that I wrote in English as a native German copywriter. Not exactly the same, I know…)
Because Content SEO will take you into the future…
monswap stands for crisp German SEO copy. solutions means that I will create a unique SEO Content strategy that will further your business goals. monswap solutions embodies a can-do attitude, strategic creativity, professional collaboration – as well as measurable results.